Dwyer & O'Grady, Inc. represents illustrators of children's books.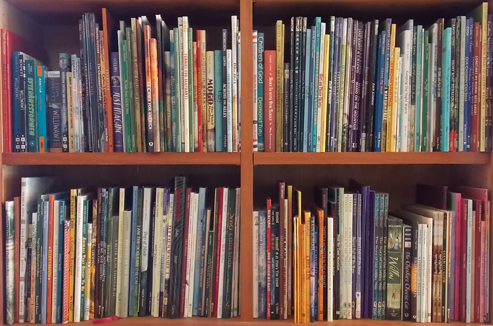 Elizabeth O'Grady and Jeff Dwyer started the agency in 1990 after realizing their varied experiences in bookselling, art dealing, letterpress printing, publishing, and artist management were skills required to help creative individuals succeed in the publishing business.
It is a reality of publishing that no one can predict with any certainty if a book will succeed and endure from one generation to the next. Essentially, every book can become a classic and continue delighting readers forever. Helping clients make a contribution to children's literature is the mission of Dwyer & O'Grady.
They are members of the Society of Illustrators, Society of Children's Book Writers and Illustrators, Graphic Artists' Guild, Author's Guild, and supporters of the Children's Book Council.
In 1993, when E.B. Lewis sought a reference before engaging Dwyer & O'Grady as his agents, he telephoned their client, Leonard Baskin. Baskin told him, "They know what they're doing, and they won't steal your money." That sums it up.